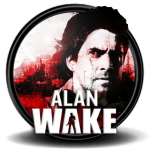 Alan Wake sound scheme is a set of sounds from the awesome game, Alan Wake. If you like that game, you will enjoy these 16 cool sounds created for various Windows events. The following files are included in this sound scheme:
battery low.wav
critical stop.wav
device connect.wav
device disconnect.wav
device error.wav
ding.wav
empty recycle.wav
exclamation.wav
windows error.wav
windows logoff.wav
windows logon long.wav
windows logon.wav
windows notify.wav
windows shutdown.wav
Size: 6.0 Mb
Format: zip archive.
To install this sound scheme easily, extract all files into your C:\Windows\Media directory and refer to the following article: How to change Windows sounds.