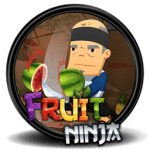 Fruit Ninja sound scheme contains sounds from the one of the most popular game for touch devices. These sounds can be applied  to various Windows events. The Fruit Ninja sound scheme includes 14 high quality sound files.
The following files are included in the Fruit Ninja sound scheme:
asterisk.wav
balloon.wav
critical stop.wav
default beep.wav
device error.wav
device.wav
empty recycle.wav
exclamation.wav
feed discovered.wav
new mail.wav
print complete.wav
uac.wav
windows logon.wav
windows shutdown.wav
Size: 1.8 Mb
Format: zip archive.
To install this sound scheme easily, extract all files into your C:\Windows\Media directory and refer to the following article: How to change Windows sounds.